It is our pleasure to welcome you to our new international graduate program in National Security Studies at the University of Haifa.
We have prepared an exciting program that offers a unique combination of academic analysis, an insight into the practitioner's perspective and personal experience for the students, in an environment where national security is much more than an intellectual exercise.
We are confident that this combination will prepare you not only for advanced academic research, but also for professional work in the strategic and policy-making establishments and for employment in the private sector where long-term strategic thinking is required and appreciated.
You will benefit from skills we have developed for a quarter of a century in training the national security elite of Israel with an ever-growing representation from defense establishments in Europe, America and Asia.
Alongside the academic challenges, we hope you will benefit from the opportunity to experience Israel, meet and interact, in the classroom and the dorms, with a wide variety of Israeli students in the pluralistic environment that is so characteristic of the city and the University of Haifa.
To view students comments on the program click here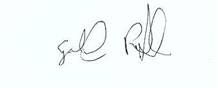 Prof. Gabriel Ben Dor
Head, National Security Studies Programs

Dr. Dan Schueftan
Director, International Graduate
Program in National Security Studies